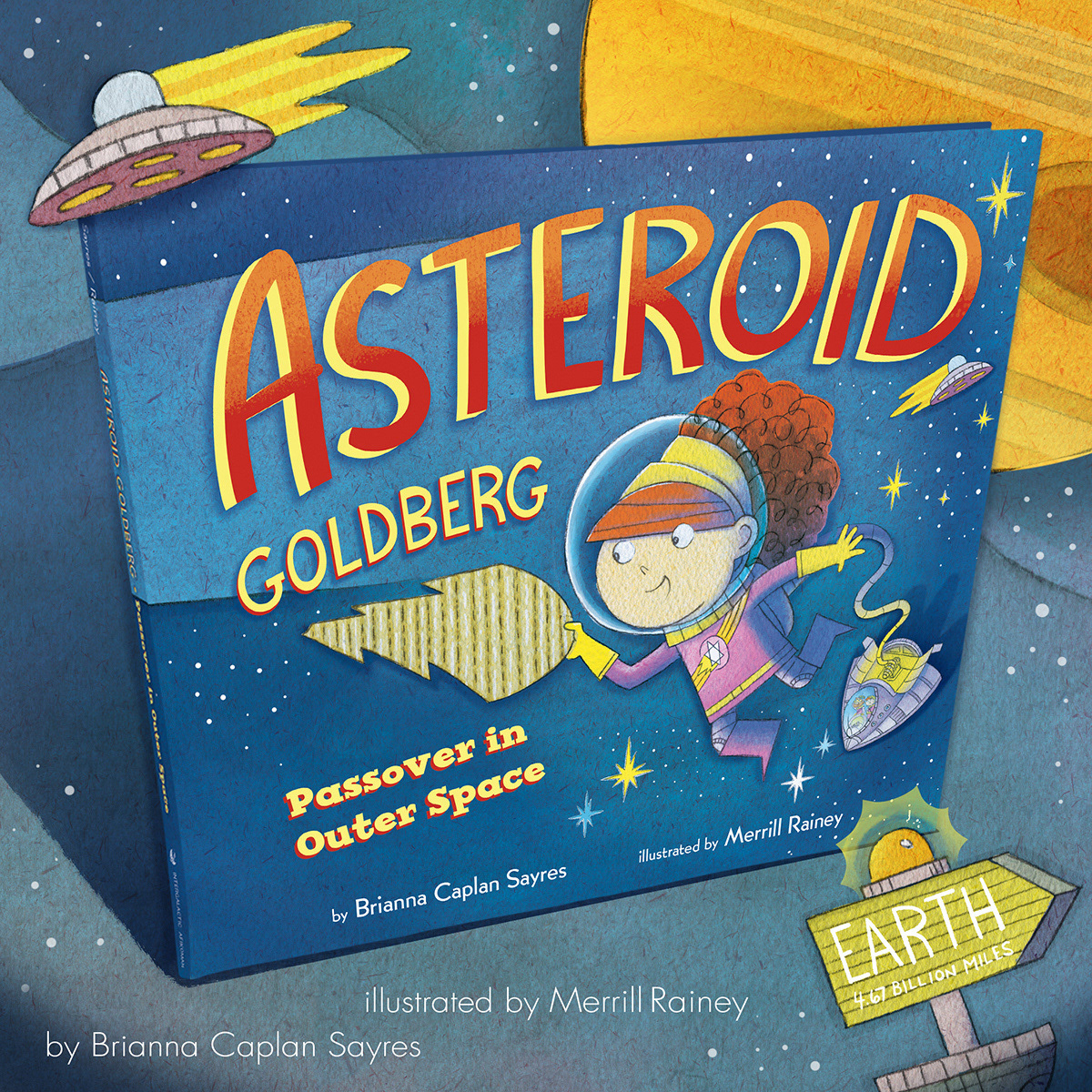 *Included in "Best Jewish Children's Books of 2020" - Tablet*
ASTEROID GOLDBERG - Passover in Outer Space
An out-of-this-world Passover fantasy!
When Asteroid Goldberg and her parents get stuck in outer space for Passover, Asteroid plans a Passover seder for herself and her family that is truly out-of-this-world! With Jupiter's moons for matzoh balls and the Big Dipper for a ladle, you've never seen a Passover seder like this one. A celebration of Jewish creativity and mighty Jewish girls!
Order from your favorite booksellers:
"Asteroid Goldberg and her family won't be able to land their spaceship in time for Passover, and the grown-ups are clueless about what to do next. Not Asteroid: she shoots all the chametz into space and then steers the ship around the Milky Way: to Jupiter, where the moons turn out to be lighter-than-air matzo balls (luckily, the Big Dipper is really a ladle) and then to Saturn, where the rings have the satisfying crunch of matzo. Relatives gather from various planetary outposts; they drink "from a space-kiddush cup/ while zero gravity leaning," writes Sayres, and look for the afikoman (hidden in the head of the family's robot dog). Rainey's redheaded protagonist and good-natured cartooning have an animation-style energy and eagerness; readers may notice that the drawings' softly mottled textures are reminiscent of matzo itself. The lesson is clear: Passover is wherever you hang—or float—your hat."