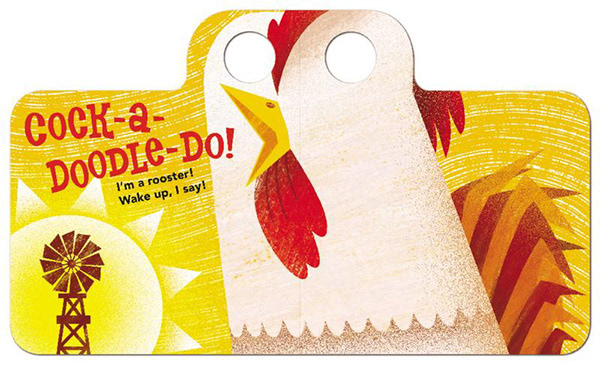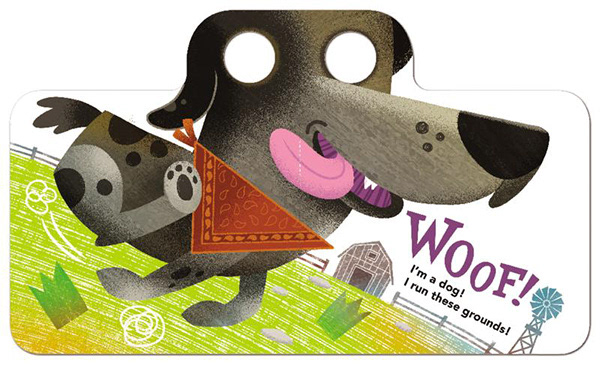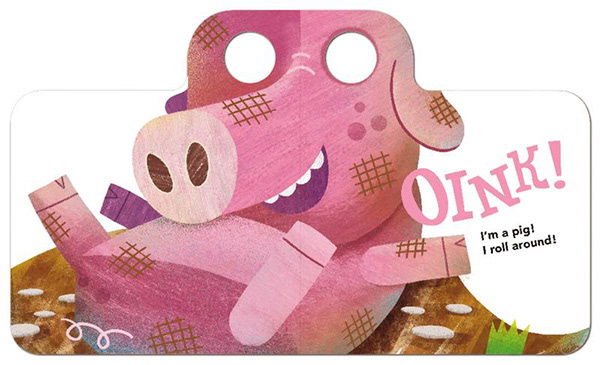 Transform into friendly farm animals with this interactive board book! What is it like to be a Rooster or Pig? Hold this book up and look through the eyeholes to find out! 
Oink! I'm a pig! I roll around! Cock-a-doodle-do! I'm a rooster! Wake up, I say!
Simple rhymes and unique eyeholes invite readers to jump in on the action. Oink! I'm a Pig is the perfect energetic read-aloud and natural segue into playtime. 
Let's MOO, OINK, & LAY THE EGGS. 
Welcome to the farm!
Merrill Rainey brings each farm animal to life with clever eyeholes and his textured, vibrant artwork.
"Huge Win for Silly Fun! What I Loved: This book cracked me up from the moment I saw it. I had so much fun putting the book up to my face to pretend to be a barnyard animal. My Middle-Grade kids acted a bit like I had lost my mind but my Pre-K students will have an absolute blast with this. The illustrations and text were perfect for young children. I absolutely can't wait to use it with my students. I think it will bring a lot of joy and engagement as I work to teach basic English vocabulary to young children. Barnyard animals are always a great Pre-k theme, but a book that is an interactive mask is a huge win for silly fun!"
~ 
Connie Reid, Staff Reviewer
yabookscentral.com

​​​​​​​

Order from your favorite booksellers: