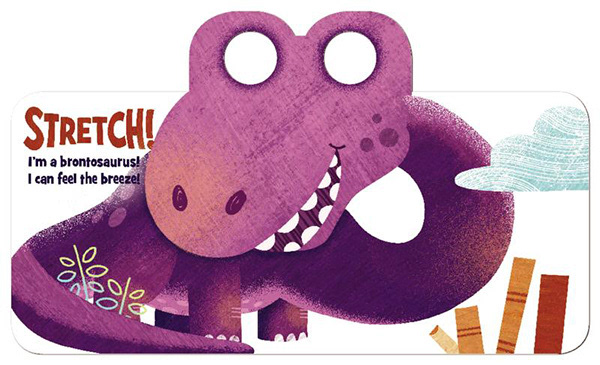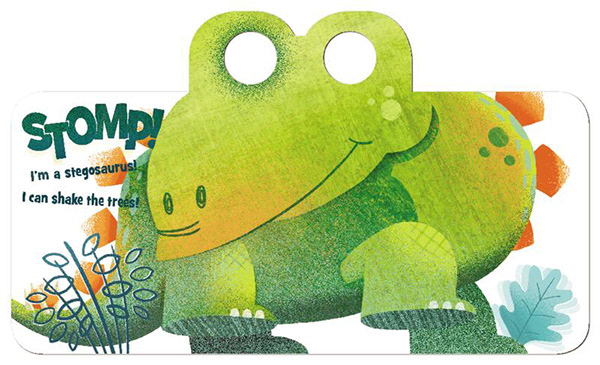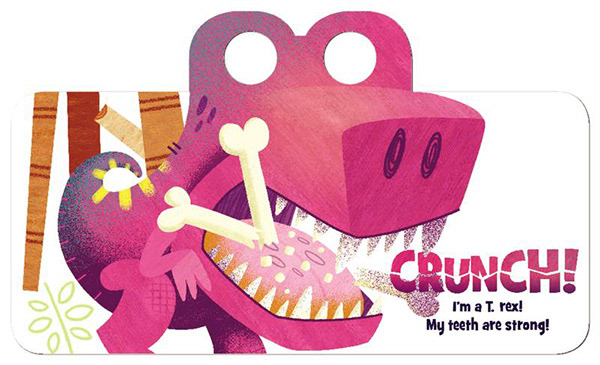 Transform into epic dinosaurs with this interactive board book!
What is it like to be a T. rex or pterodactyl? Hold this book up and look through the eyeholes to find out!
Stretch! I'm a brontosaurus! I can feel the breeze! 
Stomp! I'm a stegosaurus! I can shake the trees!
Simple rhymes and unique eyeholes invite readers to jump in on the action. ROAR! I'm a Dinosaur is the perfect energetic read-aloud and natural segue into playtime. It's also a special imaginative gift for your youngest dinosaur fan.
​​​​​​​
Let's STOMP, CHOMP, & SOAR. Let's be dinosaurs!

​​​​​​​
Merrill Rainey brings each dinosaur to life with clever eyeholes and his textured, vibrant artwork.
"Even babies can participate in dinosaurs' theatricality, peeping through the set of dinosaur eyes that this fun board book provides on each page. Simple rhymes match dinosaur names with dinosaur actions: for a stegosaurus stomps, a T. rex crunches, a pterodactyl soars. The colorful art is bold but friendly."
~ Cathy Camper • School Library Journal
​​​​​​​

Order from your favorite booksellers: